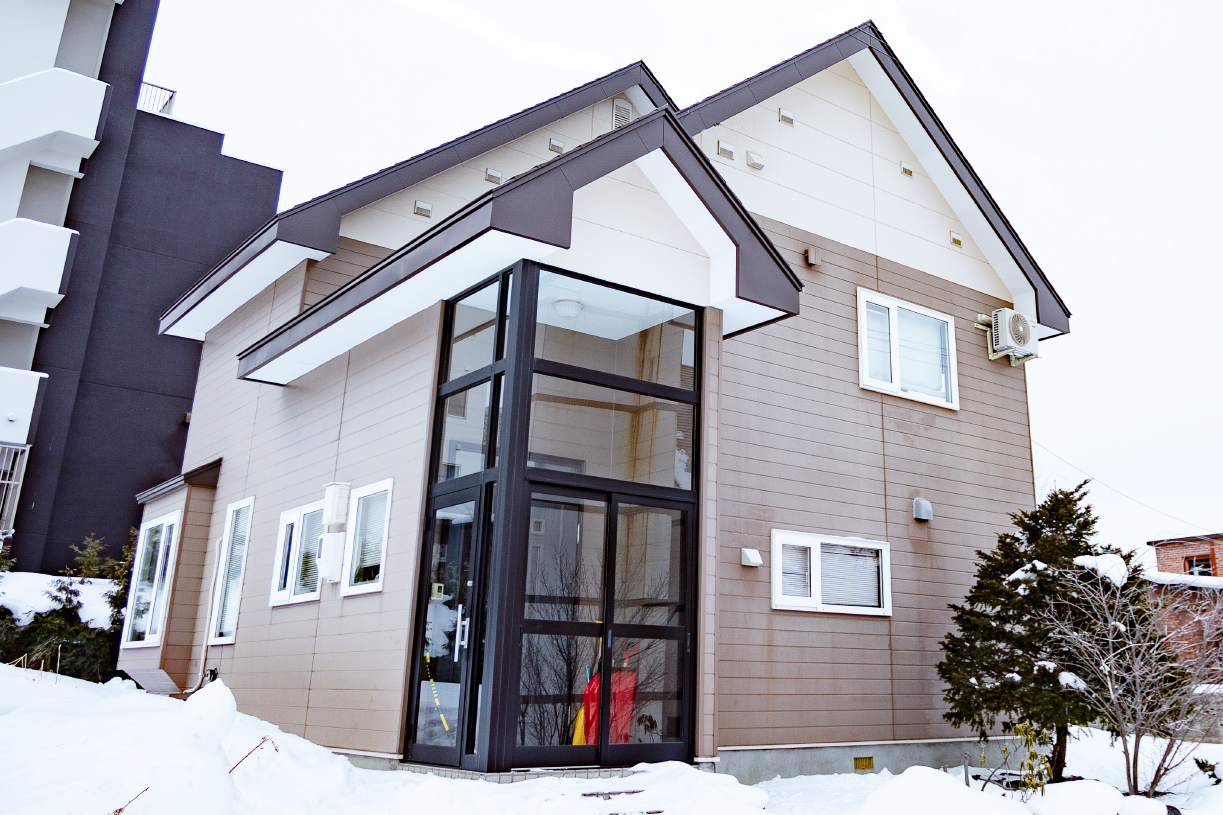 Situated at the upper part of the Kitanomine Ski Village with just 350m from the Kitanomine Gondola Located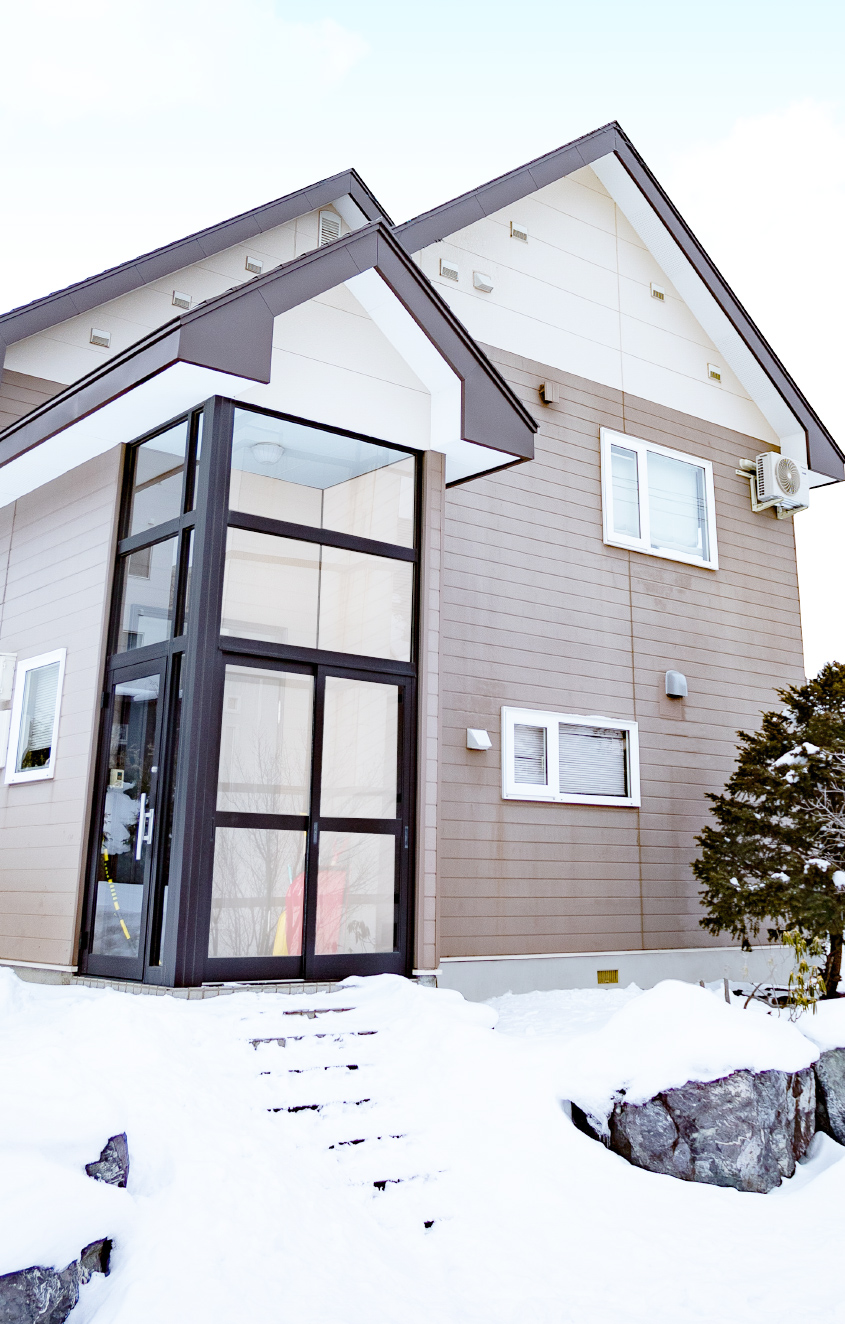 Concept
完全一棟貸しだから大家族もグループ旅行に大人気
Large families are very popular for group trips
because they are completely rented out
自宅の様にくつろげるコテージには冷蔵庫や電子レンジなどの設備が整うキッチンやユニットバスルームを備えています。本館には富良野唯一のトロン温泉があり、旅の疲れを癒やしていただけます。
The cottage is a home away from home, with a fully equipped kitchen with refrigerator and microwave, and a unit bathroom. The main building has the only Tron hot spring in Furano, where you can heal the tiredness of your trip.

Rooms
清潔感のあるキッチン付きVillaで自宅の様にくつろげます

Relax at home with a clean Villa with a kitchen
2020年、新たにバーラップフラヌイの新施設としてリニューアルしたVilla(全1棟)には電子レンジや冷蔵庫などのが整うキッチンがあり、自宅の様な雰囲気で富良野を満喫していただけます。
The cottage, newly renovated as a new facility in CHALET BURLAP FURANUI in 2020, has a home-sized kitchen where you can relax and live in Furano while having your own meals.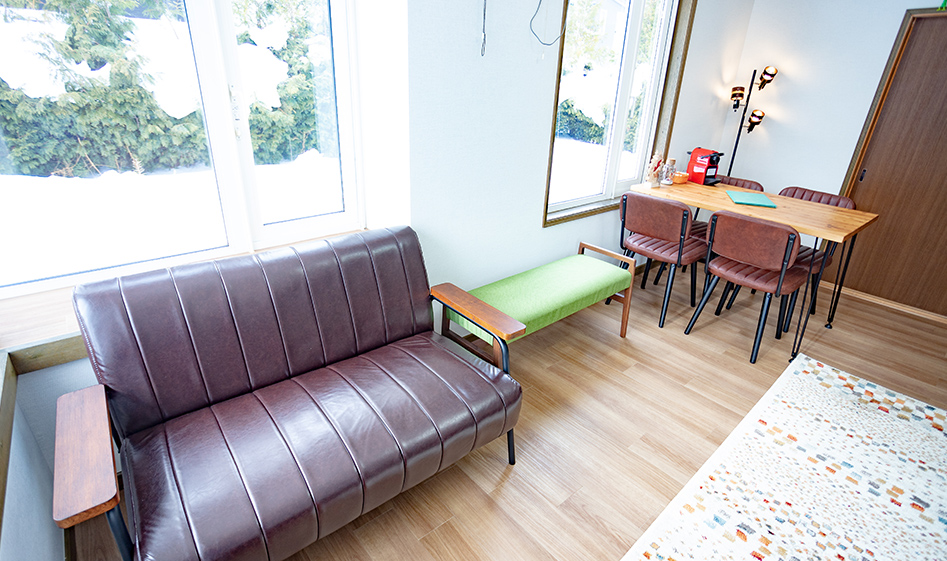 1F LivingRoom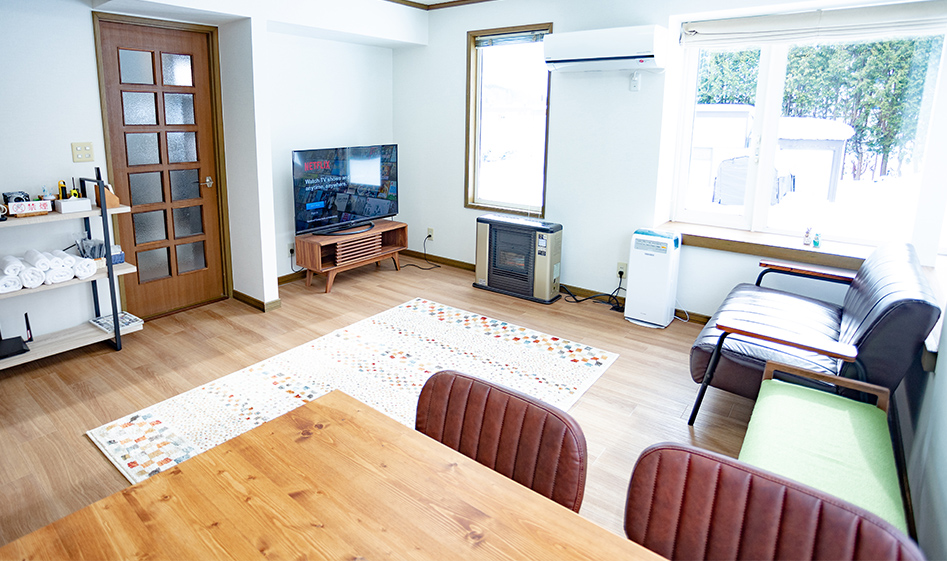 1F LivingRoom
1F JapaneseRoom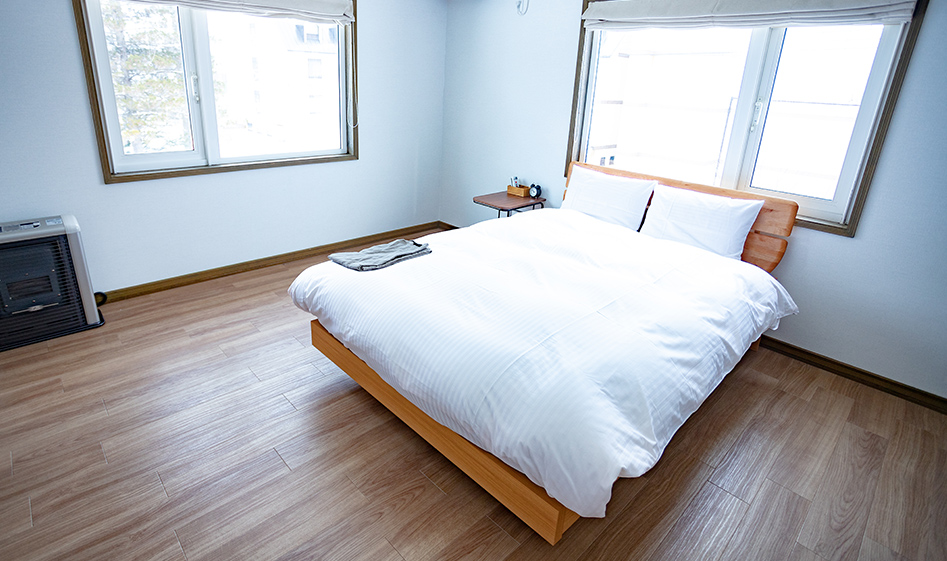 2F BedRoom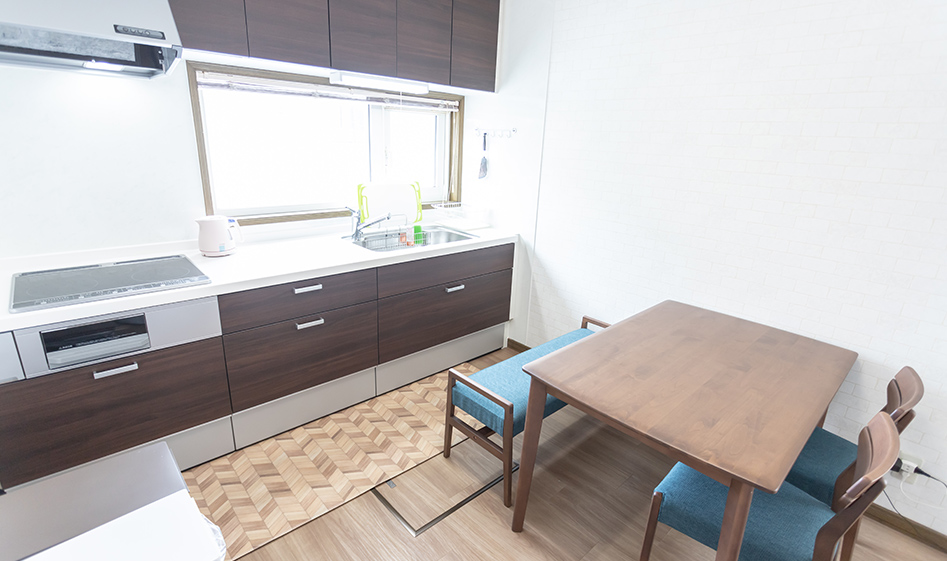 kitchen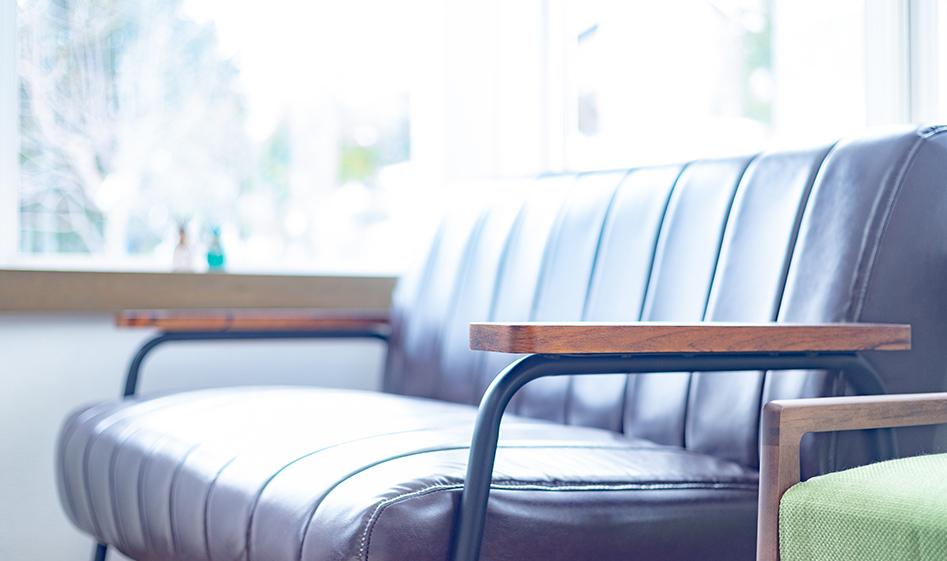 LivingRoom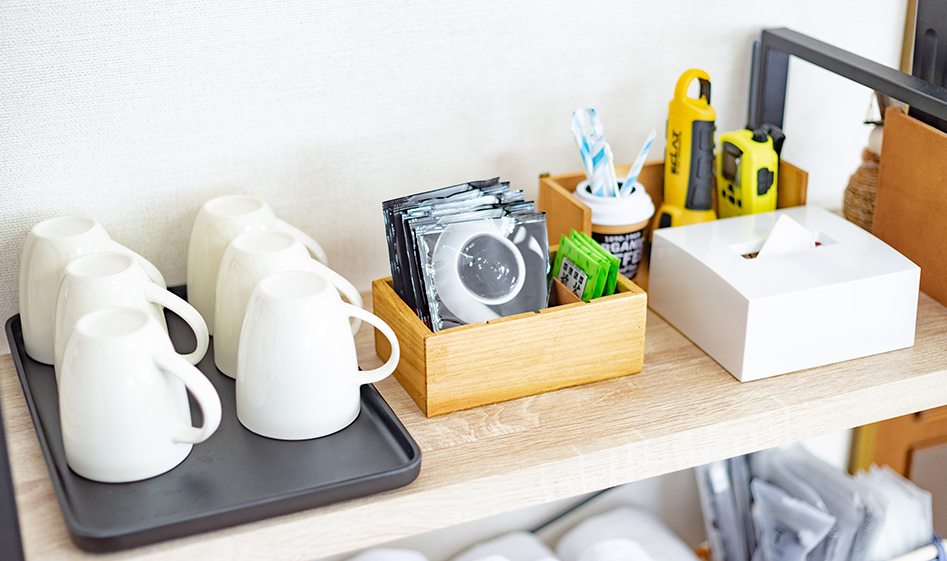 Amenities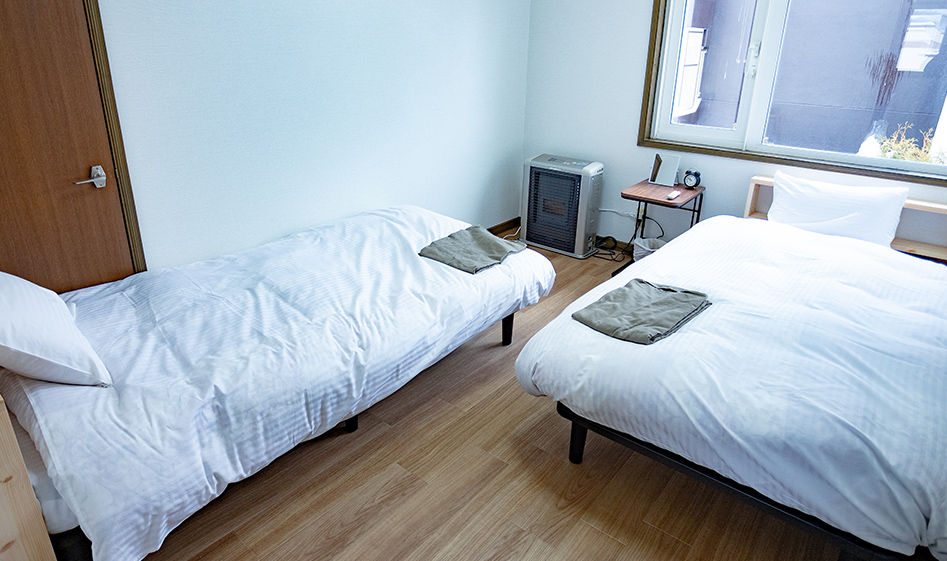 BedRoom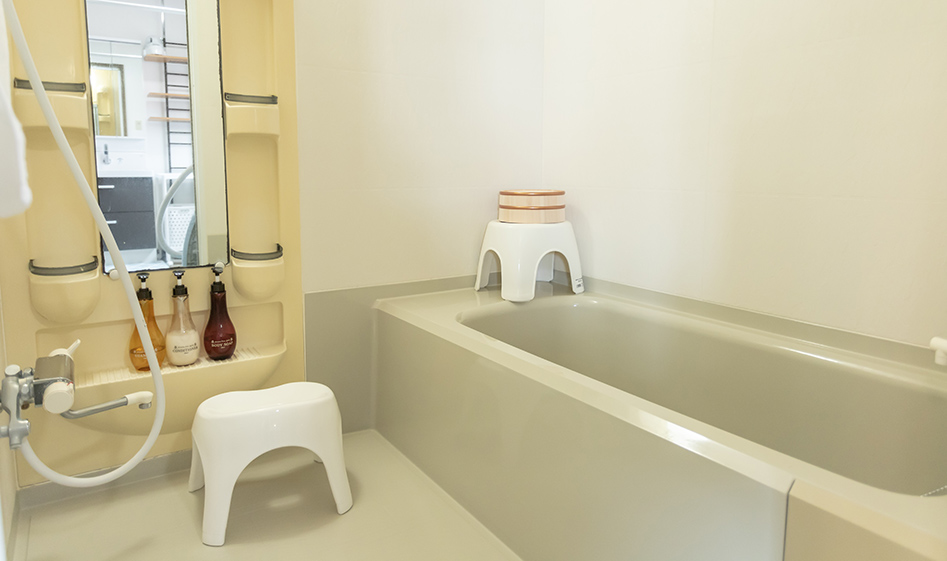 Bathroom
1Fにはリビングと和室、お風呂。そして2Fはダブルベットルーム、ツインルーム、バンクベットのベットルームがあり、最大8名までご滞在いただけます。

On the first floor are a living room, a Japanese-style room, and a bath. The 2nd floor has a double bed room, a twin room and a bank bed room, which can accommodate up to 8 people.

RoomType

Cottage Type

Capacity

6~8people

Facility

Free Wi-Fi、床(全面フローリング)、ソファーセット、
50インチ液晶テレビ、冷蔵庫、電子レンジ、キッチン(シンク、IHクッキングヒーター)、包丁、まな板、食器、冷蔵庫、トースター、ネスプレッソマシン、客室内調節可能な空調設備、暖房完備、温水洗浄便座付トイレ、シャワールーム、ドライヤー
Free Wi-Fi, floor (full flooring), sofa set,
50-inch LCD TV, refrigerator, microwave, kitchen (sink, IH cooking heater), kitchen knife, cutting board, tableware, refrigerator,toaster, Nespresso machine,adjustable air conditioning in the room, fully equipped heating, toilet with hot water flush toilet seat, shower room, hair dryer

Amenity

フェイスタオル、バスタオル、浴衣、歯ブラシセット、くし
髭そり(男性のみ)、ヘアブラシ・シャワーキャップ(女性のみ)
ボディーソープ、シャンプー&リンス、ハンドソープ


Face towel, bath towel, yukata, toothbrush set, every time, comb shave (male only), hairbrush shower cap (female only) body soap, shampoo & rinse, hand soap

Facility
六花亭ウェルカムスイーツ


Rokkatei Welcome Sweets

キーアクセス


Key access

コーヒー


Kaneko Filtered Coffee

プライベートトイレ & バスルーム


Private Toilet & Bathroom

ベッド付近コンセント


Socket near the bed

シャワー


ShowerRoom

エアコン & 暖房機


Air conditioning & Heating

シャンプー/コンディショナー/ボディーソープ


Shampoo & Conditioner & Body soap

洗顔石けん


Pola Organic facial wash

歯磨き粉 & 歯ブラシ(子供用あり)


Tooth paste & Toothbrush(for child)

洋服ラック


Clothes rack or Wardrobe

液晶テレビ


Android Internet TV

浴衣


Yukata

電気ケトル


Electric kettle

ネスプレッソマシン


Nespresso machine

ヘアードライヤー


Hairdryer

追加布団


Additional Futons available on request

冷蔵庫


Refrigerator

アイロン


IronSet
大人2人と子供6人は泊まれますか?Can two adults and six children stay?
はい、泊れます。これ以上お子様がいる場合はご相談ください。

Yes, you can stay. Please consult if you have more children.
温泉(ホテル大浴場)は無料で利用できますか?Can I use the hot spring (hotel public bath) free of charge?
はい。もちろん無料でご利用いただけます。

Yes. Of course, available free of charge.
いいえ、お部屋は禁煙です。外の喫煙場所でお願いいたします。

No, the rooms are non-smoking. I would like in a smoking area outside.
ペットは入れますか?Do you accept pets?
すみません。当館はペットの入場はお断りさせていただいております。

Excuse me. The hotel does not allow pets.
Activity
モーターパラグライダー

Motor paraglider

Access
お車でのアクセス/By the Car

富良野駅からお車でお越しの場合(所要時間:約10分/タクシー)

By car from Furano Station(Required time:10min by TAXI)

旭川駅からお車でお越しの場合(所要時間:約60分)

By car from Asahikawa Station(Required time:60min)

札幌からお車でお越しの場合(所要時間:約2時間半)

By car from Sapporo (Required time:2 hours and a half)

電車でのアクセス/By the Train

JR富良野線で富良野駅へ

To Furano Station by JR Furano Line

バス(所要時間:約10分/富良野バス御料線、富良野バスラベンダー号)

Bus from Furano Station(Furano Bus Goryoline Line,Lavender)

送迎について/About pick-up

チェックインとチェックアウトの際に、ホテルと富良野駅間で送迎サービスを行っています。また、富良野スキー場までの送迎も無料で行っております。

Transfer service between the hotel and Furano Station upon check-in and check-out.We also offer free transportation to Furano Ski Resort.